Not that anyone thought otherwise, but Modern Warfare 3 Continues the tradition and presents the largest and most profitable launch in the history of the entire entertainment world
Mega video games are as popular as Call of Duty series וGrand Theft Auto series Reminds us time and time again of how popular this medium has become - long queues linger outside stores hours before opening, with thousands of enthusiastic fans eager to pay about $ 60 (and often even more) to be the first to play in the new title.
Call of Duty 4: Modern Warfare launched in 2007 managed to bounce the series from World War II to the modern era with great success, turning it from "just" a popular game series into the biggest brand in the entire entertainment industry, a title it seeks to justify every November .
Starting in 2006, Activision (the game's distributor) began the "tradition" of launching Call of Duty games in November and here we are, five years later - Call of Duty Modern Warfare 3 launched for PC and PlayStation 3, Xbox 360 and Wii consoles , AndShatters any sales record And popularity is possible with about 6.5 million copies sold on launch day, in the US and UK alone.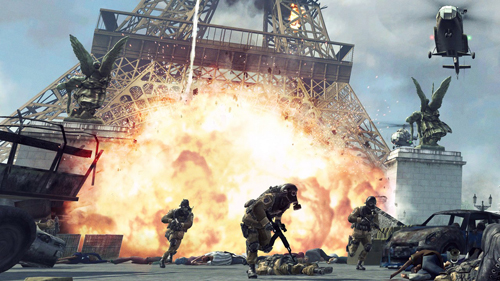 Virtual warfare has never been so lucrative
All those millions of copies sold in just 24 hours are worth more than $ 400 million, making the launch of Modern Warfare 3 the biggest launch in the history of the entire entertainment world that obliterates first place the previous game in the series, call of Duty Black Ops, Which brought in about $ 360 million on the first day.
By comparison, the film (a medium that was until recently considered the most popular and lucrative in the area) that won the highest launch day revenue is the latest film in the "Harry Potter" series, and is far behind Modern Warfare 3 with revenues of only $ 250 million.
Modern Warfare 3 is supposed to be the concluding title of the Modern Warfare trilogy that is part of a series Call of Duty. In the months leading up to the game's launch, there was a lot of criticism of it, claiming that it was another "paste copy" version of the previous games in the series that was intended solely to "milk" its countless fans.
We will not get into the stubborn debate between fans of the series and its haters, but the huge success of Modern Warfare 3 leaves no room for doubt - November 2012 seems to be a title Call of Duty A new one who will try to surpass his predecessor, for the who-knows-how time.