Amazing graphics, collaboration, strong emphasis on media services, and a number of other prominent elements, are the ones that will characterize the next generation of consoles. It should reach us in less than a year. But the question is, is this really the "next generation" we have been waiting for?
Strike 1
We're still bound for the mornings. While this is less valid in Microsoft Office, And yet - to play "serious" games as the hardcore audience likes to call them, you have to use a standard control controller. Even at Sony, while there is some level of emphasis on the Mob, it is not yet supported in all of its games, so its dualshock controllers still need to be used. And Nintendo… Oh Nintendo Wii. On the tablet controller that looks like two joysticks with five seconds of glue attached to it, there is really no point in expanding. Right?
Strike 2

The graphics, for some reason, have received a very strong emphasis in recent times, which in my opinion is ridiculous given the fact that other elements have been neglected. About that another time. Either way, next-generation consoles will feature graphics that are great, but are not really a significant leap forward, as we saw a decade ago.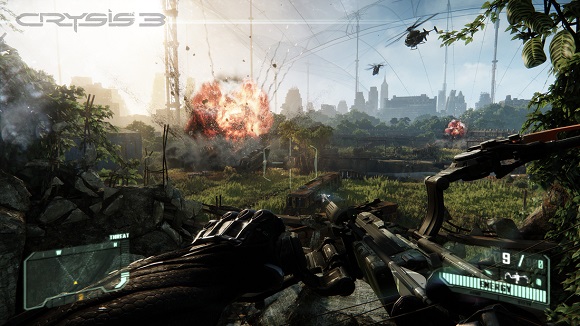 "Look at this spectacular explosion and try to forget about our horrible plot!"
Strike 3

Games, dear people, is why I'm here. Is why Nintendo, Microsoft and Sony did not collapse financially, is why there is a ridiculous pile the size of cola bottles, "folded" covers and pizza boxes near the computer. It seems that Sony, Nintendo and especially Microsoft have forgotten this. All companies want to increase their market share - Movies, Music, etc. This is of course legitimate, but in recent years, it feels like the Holy Trinity has entered a cave laden with gold, and he does not know what to do with it. And so we - the gamers, stay a little outside, and are forced to accept atrocities like Call Of Duty: Modern Warfare 10 and Medal Of Honor: WARFIGHTER like a dog that settles for crumbs of bone. The size of the disappointment is the size of the expectation, even thoughE3 Looks a little more promising this year.
Paystation 4

In my opinion, Sony has come closer than the rest to the "next generation" concept. Let's start with the fact that even the treatment of its hardware shows a different way of thinking (using graphic memory instead of standard memory for the whole system), but also the design of the console. Emphasis on… games, which as mentioned seem to have disappeared a bit from the eyes of the companies. Emphasize collaborativeness that may seem a little excessive, but well assimilated, one that imposes itself less on you. Examples are streaming real-time gameplay to the rest Network PSN, remote help to get through a phase where you are stuck and more.
But to her and a thorn in her side. Sony also seems to have fallen into the "monopoly on the second-hand games market" pit, although it seems that following the outcry over Microsoft Office She will return on her own. Also the inability to play PS3 games directly on thePS4 It hurts a lot of people (same goes for PSN games). But the thorn that really itched me, is that your only option to play PS3 gamesPS4 It's with the help of streaming content (using Gaikai acquired by Sony). That means you have to pay double the price for a game you already bought .. Did anyone say Microsoft?
Xbox, go home

Microsoft .. What happened to you? Where is the company that has invested in its indie game market (and aimed a gun at the developers' temples with the help of restrictive and draconian contracts)? Where is the company that gave us original and interesting games (and then released them to the computer)? On second thought .. maybe Microsoft Office She has never been the girlfriend, she has always taken care to balance her successes with terrible failures. A great example of this is the Money Bug fiasco live, which gave everyone the option to buy games for free, let them keep them, and then decided to go back in it and gave a ban to anyone who dared to take advantage of the bug.
Still, nothing can justify the failure of the Xbox One (one should think of whoever thought of that name). Three games were shown for an hour, two of them exclusive. One moment of playfulness we did not get. Almost twenty minutes in which the "suits" talked about TV. If that was not enough, there is the problem of borrowing games or the second hand market. There is the "1984" problem: Microsoft Office Revealed that the Kinect will stay and listen to everything you do, 24 hours a day. And the list only goes on from day to day.
Wii would really like you to buy our console

Nintendo is our lesson today on "How to make a company crash with a gimmick". Let's start with the fact that even the hardware of Nintendo Wii Does not aspire to the title of "next generation", so on this issue she was disqualified. "Hey wait! But the Wii also had horrible hardware, and it was still considered a current generation console along with the Xbox and PS3," right, but the Wii found a gimmick that had not yet sucked its blood. The WiiU, on the other hand, rides on the "urgent-screen-for-something-and-call-it-innovative" gimmick. Still, we have seen successful gimmicks even though they have been applied elsewhere, so what's the problem? Games, ladies and gentlemen. Nintendo Wii Forgot the games, like a limousine driver forgetting car keys.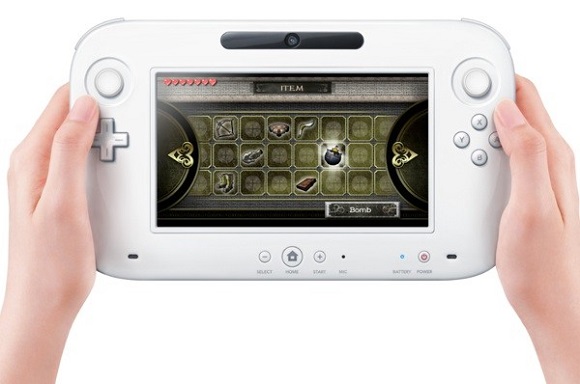 Arrived at the party too early?
She tried to make up for it with a nice game here and there, but with Sony about to send us its game studios, and Microsoft threatening 15 exclusive games (probably half of which will be postponed for two years and then canceled), I find it a little hard to believe Nintendo has the next generation of consoles.
What is the future?

In principle, toPS4, Xbox One and WiiU have the potential to be "next generation consoles". The problem is, it does not seem like the Holy Trinity six to take advantage of it. It seems that the three giant companies are taking a hesitant step after an uncertain step, towards an unclear goal while groping for a huge target audience. This generation, in my opinion, is going to be the generation that will be determined if the hard-core audience survives, or is abandoned in favor of the casual. Either way - some interesting years await us.