After hundreds of games, dozens of live broadcasts and three equally prestigious prizes, we are proud to sign the opening ceremony of the year sponsored by Gainward
Over the past month we have held a year-opening tournament in StarCraft II sponsored by a company
Gainward
Global. Participation was open to all, and everyone was able to participate.
Great winner
First of all, the big winner of the Israeli Open Championship in HWzone's StarCraft II is sponsored by a company Gainward The world is none other than the actor CtrlAltDefeat - One of the most promising players, who has been exceptionally successful in recent times. He won the tournaments NOM December Monthly (And as a result he won to play against White-Ra) AndIGA # 19.
The player CtrlAltDefeat Win a video card Gainward GeForce GTX550TI 1GB A gift CRG, Importer Gainward In Israel.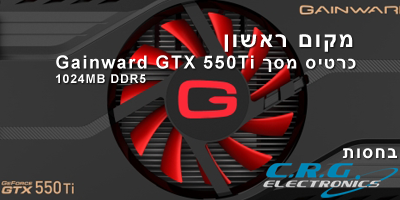 second place

In second place won the player Sinok, Which coped nicely with CtrlAltDefeat. The player Sinok has long been considered one of the leaders of the zerg race in the country. He won first place in the Lan tournament that took place recently in Modiin, in second place in the qualifiers for the tournament IeSF, First place in the tournament NOM November Monthly, And in no small number of tournaments IGA. He is known for his aggressive and micro-intense style of play.
Sinok takes home the video card Gainward GeForce GT440 1024MB DDR3 A gift CRG, Importer Gainward To Israel.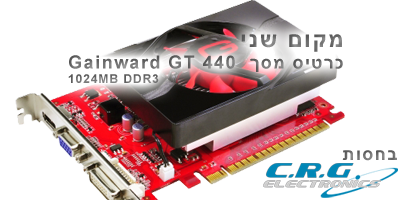 lottery
Among all the participants in the tournament was a gaming mouse
CoolerMaster Storm Sentinel
A gift
CoolerMaster
, And the winner is Arthur Stein.
Congratulations!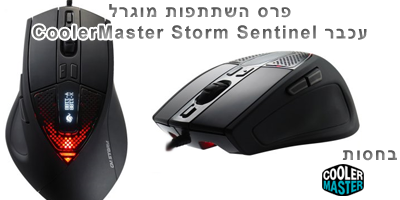 Anyone who missed the broadcasts is welcome to find them Link below
The tournament was made possible thanks to the company Gainward Which aims to promote the gaming market in Israel and directly support gamers through award-winning tournaments. Company Gainward Is a leading manufacturer of video cards, and tab are known for quality components and solutions Cooling Invested in a captivating design.