operational
Steam
: The twelfth day

That's it, it's almost over. You only have one more day and a little to enjoy the holiday specials of Valve.
Today, for role-playing fans, Deus Ex: Human Revolution is offered, the third game in the series that won much praise - and is a worthy sequel to its predecessors - In ILS 65. Not bad for a game that came out really recently.
More roles: Fallout: New Vegas, the last game in the masterpiece series that passed into the hands of Bethesda, Sold for only 19 shekels. Although it is a stand-alone title, I would recommend going into it only after you have exhausted Fallout 3.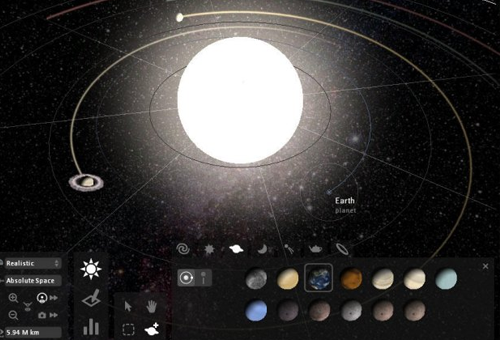 Univerese Sandbox
Strategists are offered for sale today the latest games in the Command & Conquer series. For NIS 19 you can purchase the expansion packs for C & C3 and Red Alert 3. For the base games you will have to pay NIS 29, and so even if you decide that you are interested in C & C4. Feel free to check out all the promotions on the series here.
For those who prefer queue strategy, Civilization V - Sid Meyer's latest - sells for NIS 65 in its "Game of the Year" version, which contains DLCs and additional content released during the year. You can also buy the regular version for NIS 39. Check them out here.
Anyone who has not played Escape from Butcher Bay, the stealth cop and the last radic game from 2004, can atone for his crime and purchase his remake along with the 2009 expansion pack In ILS 19. And what about someone who already holds a copy of the previous game? I really do not know. I'm also debating whether to purchase it for the new medium content.
We'll finish with Universe Sandbox, an interesting indie game that lets you do whatever you want in our solar system and other galaxies, and see what happens. No enemies, no bosses - this is literally a "sandbox". For A little less than ten shekels, It can be a worthwhile purchase.