The battle for the virtual ball is heating up: Konami has announced that the release date of the Pro Evolution Soccer 2014 game in America will be September 24th. The same day he will be released as well FIFA 14
We have not yet received the release date of PES 2014 for Europe, but if Konami goes in the direction of EA Sports then it is likely that the game will be released on September 27 in Israel.
This year PES 2014 is going head to head FIFA 14 Especially in the consoles of the current generation, since the release of the two titles will take place about two months before the launch of the consoles of the next generation. Last year by the way, PES 2013 was released on 20/9 in Europe compared to 25/9 in America. FIFA 13 was released on 28/9 and 25/9 respectively.

About ten days ago we received the Konami's answer On the non-release of Pro-Evolution 2014 for next-generation consoles and with accompaniment Explanations of the new game system.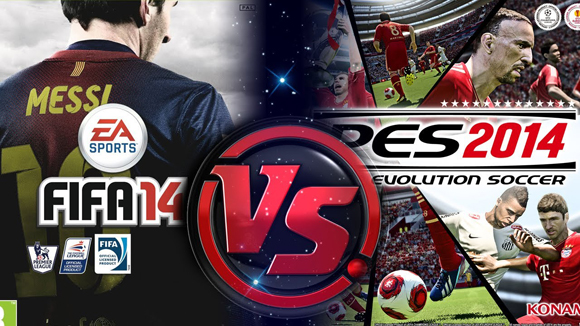 The annual battle between FIFA PES will be hotter than ever this time
The claim raised by Konami was that the game would appeal to a larger target audience on current generation consoles (at least 100 million), compared to the next generation, which at least at their launch, the target audience will be smaller. It may or may not be a smart move, since we all already know that early sales for next-generation consoles Breaking new records.
PES 14 based on The Fox engine, Will be released on September 24 in the US and probably on September 9 in Israel for PC, Playstation 27 and Xbox 360.
B-GamePro Catch up on everyday gaming news.