Gaming
Company Of Heroes 2: Screenshots and new details
It's official: The sale of Relic from the late THQ to the hands of Sega Although the game will be delayed to the stores, but not significant, and even released a large number of screenshots to see how the development progress so far

Company Of Heroes 2 is the most anticipated sequel to one of the most valued strategy games ever released: Company Of Heroes. And pretending not to change the way you play (like loads of games and gimmicks lately) but to improve the game experience, and add loads of interesting and new elements that will definitely make the whole "kill as you can" thing more difficult.
Get updates from us all at TelgramJoin the channel now
The two most notable elements are the "True Sight," the soldiers' limited vision mechanism, which essentially limits your overall field of vision as commanders to only what your soldiers see. Once they don't look at any environment - Este la Vista. The second element is the dynamic environment, which is likely to be largely characterized by snow movement. This means that snow can move, and change its position according to the movement of soldiers, vessels vehicle, Explosions and more. Thus, you will not be able to stay with your soldiers in the same place, but you will have to play in a much more dynamic way, which will undoubtedly make the gameplay significantly more intense than the previous game.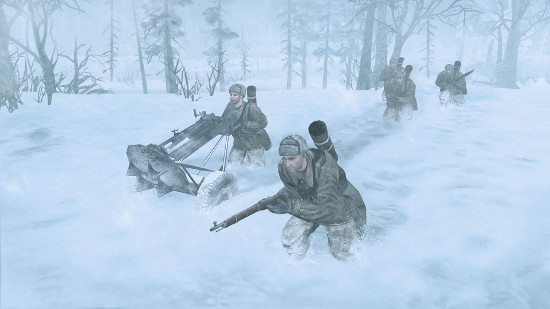 In any case, Greg Wilson - the producer behind CoH2 wrote in the press release the following words: "We are sorry to disappoint our fans on a late release date when we know they are eager to play but we feel the extra time will help the team deliver the good follow-up experience "But the expectation won't be too long as the players will soon be able to help us balance and test the game in the closed beta which will start soon, details will be released soon."
Now just stay to wait and see if Relic really will be able to give us the experience we've been waiting for for over 4 years.
What about you? Looking forward to CoH2? Or do you think that touching the brand will only destroy it more? Share us in comments!