Guild Wars 2: Technical issues at launch
Guild Wars 2, ArenaNet's new mass game, and perhaps the only MMORPG that could take its World of Warcraft premiere soon, will be officially launched this coming Tuesday. In the meantime, access was allowed to players who pre-booked the game. At least on paper.
in practice, ArenaNet encounters a lot of congestion on game servers, When most complaints come from European players.
Some report failing to log into their game account at all; Others report that the game does not allow them to switch servers (Homeworld); Some are even thrown out of the game and looking for answers to the error messages they received inOfficial game forums. And there are those who are interested in purchasing the game from the official website and are refused.
Even someone who has already managed to start his journey in the world of GW2 is having strange problems within the game world, and right now mostly in World vs World mode.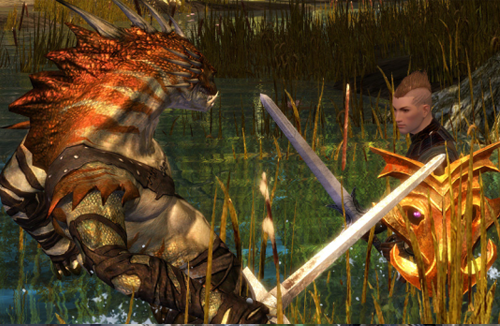 Also smooth From our users Encounter problems of one kind or another. Feel free to share with us your nerve-wracking experience, and in the meantime follow possible solutions in forums orOfficial Twitter page.
And to the one who managed to play: Well, then what do you have to say about him?