The first shirt that reduces body temperature is already in stores
Get updates from us all at TelgramJoin the channel now
The human body has a system Cooling Very effective: When sweat evaporates, it draws heat from the body. Wicking fabrics help this process by evenly spreading the sweat on the fabric so that it dries faster. Despite the use of different tricks, such as chemical-like menthol coatings added to fabrics, they have never made any real improvements to the natural cooling process of the body. The designers at Columbia Sportswear have now created a canvas that does it.
In the absorbent polyester base layer of the Omni-Freeze ZERO shirt, thousands of 0.38 cm hydrophilic polymer rings are embedded (a medium-size men's shirt has more than 41,000 of them). During the swelling, energy rings, which they collect from body heat, consume. In tests, the wearer's skin temperature reached a temperature lower than 5.5 degrees from the skin of a person wearing a shirt made of any other fabric.
Omni-Freeze ZERO Freeze Degree Shirt from Columbia Sportswear, Price: 60 USD
Photo: Sam Kaplan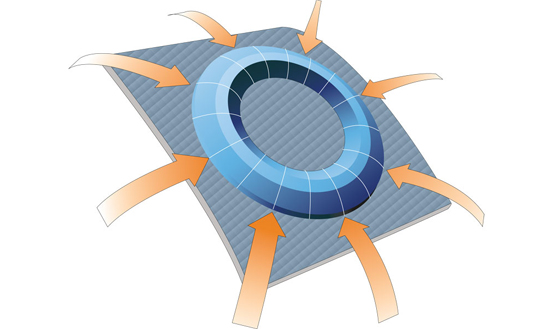 Hot rings: Physical change requires energy.
As the rings swell - they draw heat from the body
More innovations in the field: the safest way to go running at dawn
Brooks designers worked with a team from the Institute of Sports Technology at the University of Lupborough in the UK to ensure that runners wearing the Nightlife Jacket III will be seen by drivers in any light. The darker the environment, the more the eye relies on contrast to identify objects, so the team added black bars to the arms and shoulders to contrast the base of the glare and create a clearer outline of the runners.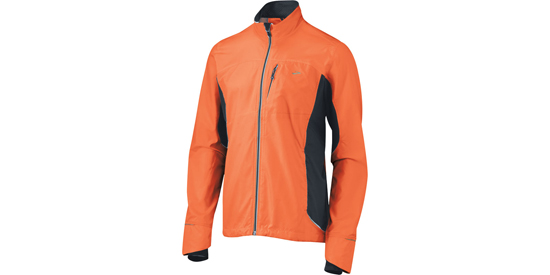 NightLife Jacket III of Brooks
More about innovations in the September issue of popular science Israel - For a special introduction to HWzone.co.il surfers