Technology
Hot offers upgrade and surfing speed to 100 Mega for free
Has the landlord gone mad? At HOT, they decided to chaperone the triple-surfing customers who surf the Internet at low speed, upgrading the package for free. The move comes after a similar move flash a month ago
In recent months it seems that the surfing packages related to the cellular market are in place
In a downward trend
Oh - and now, even the standard web browsing packages go in the same positive and blessed direction. In recent weeks a company has been founded
flash
And offered its customers automatic upgrade of Internet surfing speed to 15 Mega, at no additional charge. Now, also a company
Hot
Takes off the gloves and moves from talk to action, with a significantly faster and more significant speed upgrade than the competitor.
The move of
Hot
Including upgrading the Internet surfing speed for more than 70% of its customers free of charge, while the company is planning a deployment of
Optical Fiber
Which will allow surfing speed of 100 mega. Customers who have a triple package (which includes telephone, internet and television services) will be entitled to speed up the speed completely.
The package is aimed primarily at low-speed customers, as they will be able to upgrade to free 12 or 30 mega speeds. 5 mega-speed will be upgraded to 12 Mega, with 12 Mega Speed ​​will be upgraded to 30 when those surfing at a speed of over 30 Mega will be upgraded to 100 Mega, automatically of course without additional charge. The move will immediately cancel the 5 mega surfing package that offers the infrastructure of
Hot
.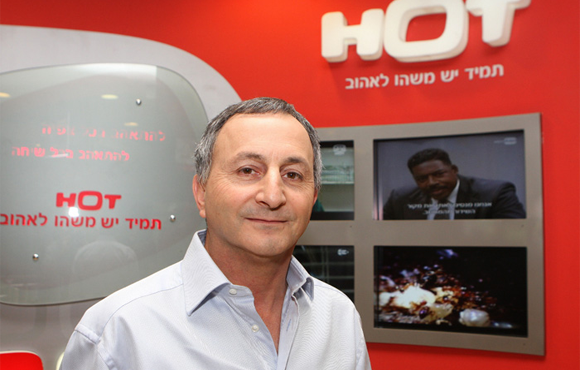 "The move is part of the implementation of our strategy in the communications market." CEO Hot, Herzl Assistant
However, according to the publications, the vast majority of users of Internet services
Hot
Will be entitled to surfing the speed of 100 Mega without any extra charge on their package. The realization of the operation will be possible only in the cities of Netanya, Rishon Letzion, Be'er Sheva, Haifa and Shoham, since the deployment of the new infrastructure in the other cities will take some time.
In addition, Hot has decided to honor the new move
Special Deals
For new customers, which include a 100 triple triple surfing package for free (on the infrastructure side) for a year, the first 10,000 subscribers. Those who are not interested in the triple package will have to pay 140 a month for the speed.
There is no doubt that this is a welcome step that will completely change the Internet market as we have known so far. However, across the network are already beginning to doubt about the good will of the company
Hot
As part of the reduction process, the upgrade is automatic and free of charge only from the infrastructure, when upgrading the speed at the supplier may pose a serious financial problem for many.
It is also a free upgrade for a year, after which all customers will be required to renew their contract. Some will argue that this is a brilliant marketing move on the part
Hot
, Since after renewing the contract will find themselves many pay tens of shekels above the package offered them now (without mentioning the additional payment to the supplier).