Finally, the first can that cools itself

Twenty years ago, Mitchell decided to solve one of the great challenges of the modern age: how to make a can of beer that can cool itself. He designed a can that released a liquid Cooling HFC-134a.
His prototype worked - it cooled significantly in minutes - but there was a problem. HFC-134a is a self-contained 1,400 greenhouse gas from carbon dioxide. Opening one of Joseph's cans was equivalent in terms of environmental damage to 800 km travel, and was illegal under EPA restrictions. Needless to say, his original design never went into production.
This year he introduced the ChillCan, a fully legal can cooler and reduces the temperature of the drink by about three minutes.
Get updates from us all at TelgramJoin the channel now
The ChillCan contains a cylinder chamber of high-pressure CO2 gas that ends at the valve at the base of the can and is covered with a button. When the button is pressed, the valve opens and the CO2 flows out quickly from the bottom of the can towards the top. When the gas spreads, it absorbs heat from the surrounding liquid and lowers its temperature. Except for the can, Joseph launches an energy drink called the West Coast Chill that will be put into it. The drink will be available this summer in Arizona, Nevada, Southern California and the Internet, and will be found in stores across the United States to 2014. Hopefully, beer will be next in line.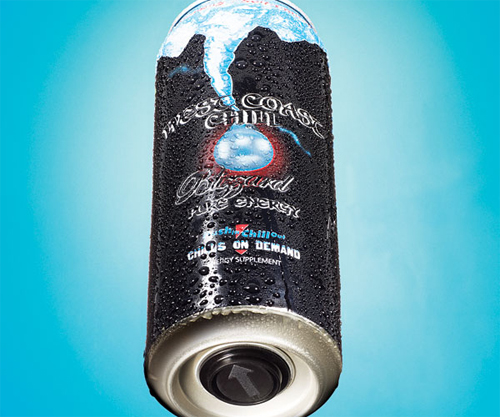 1935: The first beer in the can 1959: An aluminum tin replaces the steel can
1963: First patent on opening tab 2012: A first can of chilling itself
Photo: Claire Benoit
West Coast Chill
Taste of citrus fruits
Amount of drink 295 ml
Price 4 $

More about innovations in the August issue of popular science Israel - For a special introduction to HWzone.co.il surfers