Technology
Panasonic's sleek and revolutionary electronic fan
The electronics manufacturer introduced a new electronic fan without blades, based on special technologies developed by the company
Fans without blades
Existing
The market has been a respectable number of years when they have become widespread around the world. Panasonic recently introduced its new electronic fan, which promises to bring new and highly efficient technologies to the next-generation fan market. The thin fan, or his exact name
"F-S1X Slim Fan"
, Can easily slip into every corner of every room - when its innovative design is certainly inspiring to be noted.
The fan operates like any fan without blades, based on sucking air and increasing its flow in a certain direction. It should be noted, however, that Panasonic's fan is based on the principle of fluidics - making it more efficient when it comes to environmental airflow in one direction.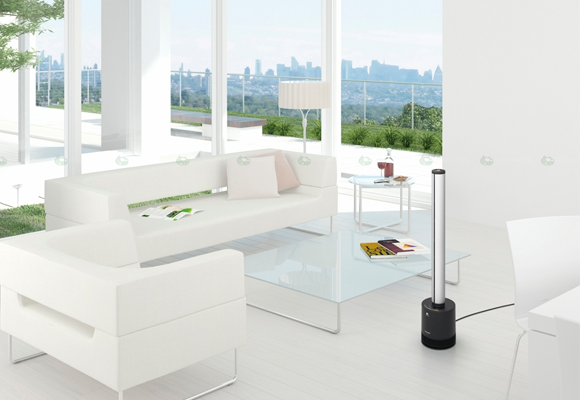 The F-S1X Slim Fan is in action. Soon in our living room?
In addition, Panasonic has also installed the V-
''Nanoe"
Which, thanks to which the fan is able to mix the air with water particles with electrostatic charge, making the air more moist and gives a sense of breeze and freshness.
Get updates from us all at TelgramJoin the channel now
Panasonic also explains that the fan can be used in the winter months as it recycles the air in the room and is not designed to affect the temperature.
The weight of the fan is 4.2 and its height is a little less than a meter, when the manufacturer states that its power consumption is very low - from 3 watts to 14W for work in effort. For which no details have yet been revealed.