A new site called

'This Is Now'

Arrange for you the photos that have just been uploaded to the Instagram network, according to different locations around the world
Recall, last April
Purchased
The successful photo sharing application by the founder
פייסבוק
Mark Zuckerberg for $ 1 billion - when it should be noted that the deal has not yet been completely completed and is actually enough
'
Stuck
'
Instead, because the organization
OFT
(MT
Office Of Fair Trading
) The British expressed concern that Facebook would use the acquisition to prevent its users from sharing
תמונות
Their social networks are competing.
Either way, Instagram continues to function as an independent application: So if you dream of traveling the world but you do not have the budget you need, you will be happy to hear about the new site
'This Is Now'
Which is based on the services of the application. The site offers to view pictures that Instagram users have tagged using the E-
'GeoTag'
In a number of major cities in the world, including London, New York, Tokyo and Sydney. When choosing a particular city, you can enjoy an endless flow of
תמונות
Which were photographed and tagged by users present in the city currently selected - and actually see the world from their perspective. Also, you can see how many users are viewing the images through the site at the moment and of course also to contact the photo publishers, share or click "Like".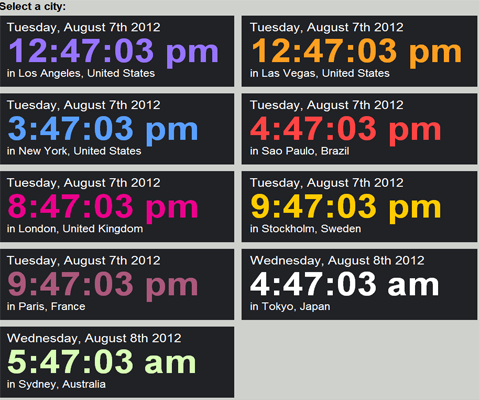 So, where would you like to go now?
As of now, the site is not officially approved by
Instagram
And is not linked to the developers of the application - but it is based on its programming interface, enabling the site's founders to "stream" the images directly from it.
Although the site is based entirely on content that users have agreed to share in the Instagram (and also in one of the social networks), it should be taken into account that it may give too much space to some of the images, which may result in privacy being compromised. there are
reports
Which suggests that most users of Instagram think that the images they upload are published only to their friends, but in fact they are revealed to foreign users from all over the world who can do anything they like with the pictures.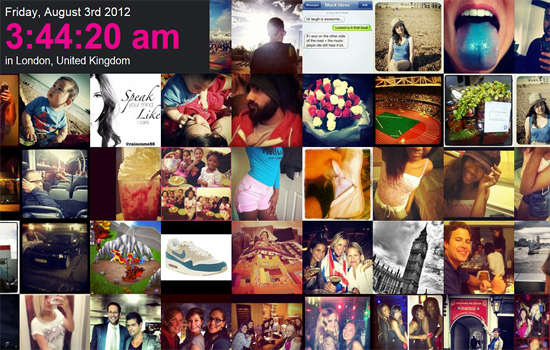 Have not you flown to the London Olympic Stadium? It's okay, there's Instagram
This is definitely a creative idea and another interesting way to use Instagram services, which is only growing - and 30 is now registered with a million users, with its developers believing that the number will leap significantly in the coming year. Also, soon the supply of cities from which you can get photos by
The site
Will grow and expand after tens of thousands of users from all over the world have already started using it.