Technology
HDMI 2.0 Announced: Connection to Ultra HD Generation
The HDMI forum is fighting back to the DisplayPort interface with a new high-bandwidth standard that will allow video to be transmitted at resolutions 4k And at the rate of 60 תמונות For a second
Get updates from us all at TelgramJoin the channel now
Ultra HD resolutions are beginning to gain momentum in the home electronics world, and those who are already ready for the revolution around the corner are the "HDMI, Which is responsible for the development and marketing of the popular interface.
The HDMI Forum Launches Officially The HDMI 2.0 standard, designed to give Fite to the S-DisplayPort 1.2 competitor.
HDMI 2.0 increases the maximum operating frequency to 600MHz, which enables it to provide maximum bandwidth of 18Gbps (as opposed to 10.2Gbps in the HDMI 1.4 standard) Video 4096 × 2160 pixel Ultra HD resolution, at a rate of 60 frames / frames per second (FPS) - compared to only 24 frames per second at the same resolution in the standardHDMI 1.4.
In addition to support for advanced video display, the HDMI 2.0 standard includes support for no less than 32 audio channels, support for audio standards DRA and-HE-AAC, Support for display capabilities 3D More advanced support, automatic lip sync, and more.
Naturally, HDMI 2.0 supports all new features introduced in the HDMI 1.4 standard, such as an Ethernet channel and a repeat audio channelARC).
Similar to previous API standardsHDMIIn addition,HDMI 2.0 is physically identical to its predecessors and therefore offers backward support in appropriate products.
2 (High Speed) licensed cables are guaranteed to support the new standard - Will cables not formally adapted to the 2 category also be able to deliver the full potential of the 2.0 standard? We'll see.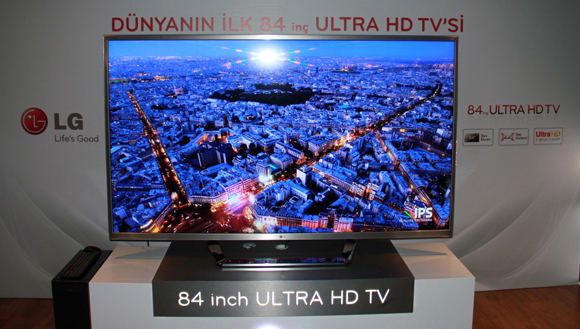 Ultra HD TVs - Coming Soon?
In the ForumHDMI It is estimated that the first products that will support the ISO standard,HDMI 2.0 will appear this year. All we have to do is wait patiently until the prices of Ultra HD resolution products become more winky for the average tech enthusiast.