Technology
YouPhone Presents: Unlimited Cellular Package at 10
The cellular company from Reshet Mega is launching a campaign for the Passover holiday - and offers new members a package Mobile phones Unlimited for only ten shekels, for three months
In recent months it seems that a real revolution has occurred in the prices of cellular packages, when the first to break the market was a company
Golan telecom
- which, as mentioned, offers an all-inclusive package at a cheaper price on the market. At the same time, the company also arose
Hot Mobile
And responded with a similar operation of its own, in order to be a competition for Golan Telecom.
The last to "break the market" is Pelephone (which was also joined by Rami Levy), which offered three months
Free
To its unlimited packages. Now, the cellular company
YouPhone
Launches
operation
It is particularly tempting for newcomers to the company's services to receive an unlimited package of 10 for only three months.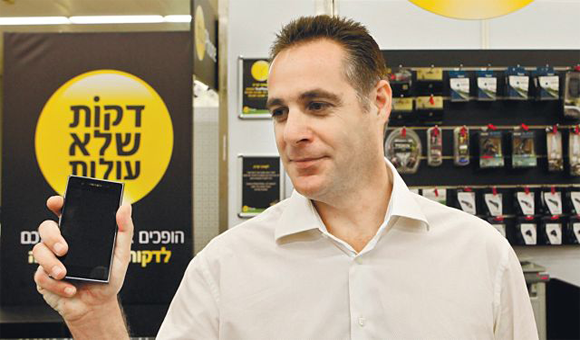 YouPhone CEO Ariel Schreiber offers the most affordable package available today in Israel
According to the company, the route includes unlimited calls, as well as messages, with a bandwidth of 1 gigabytes. In addition, in order to enjoy the offer for three months, you must join the company through
אתר
The Internet, while those who do this in the sales centers or by phone can only enjoy it for two months. The company notes that with the addition of 10, it is possible to increase the surfing capacity to 3.
After the end of the campaign months, the company notes that the customer will remain on the same track, although the payment will increase slightly to NIS 79 a month - which will still be considered the cheapest price in Israel.
It is important to note that Golan Telecom will stop
operation
The NIS 49 per month is already in the coming weeks, making the operation of
YouPhone
The most aggressive today in the Israeli market (although it will end at the beginning of April).
The company added that within the framework of the promotion, dozens of shopping carts for the holiday, worth NIS 1000, will be purchased among the new members.